Certified Scrum Product Owner® TRAINING
October 17 - 18th 2019
Belgrade

This hands-on course will teach you how to handle the complex responsibilities of a great Product Owner including: how to manage and prioritize product backlogs utilizing business value and other industry prioritization methods, plan releases, track progress, estimate business value, drive Sprint Review, effectively prepare and participate in Sprint Planning and learn how to scale Scrum projects. We teach you the techniques to avoid becoming failed Product Owner statistic. Following successful completion of the course, you will be a designated Scrum Product Owner certified by Agile Humans.
Become a successful Product Owner and register today for your upcoming Product Owner Training!
Practical, project-proven practices.
How to write user stories for the product backlog.
Proven techniques for prioritizing the product backlog.
How to predict the delivery date of a project (or the features that will be completed by a given date) using velocity.
Tips for managing the key variables influencing project success.
Tips and tricks from the instructor's thirteen years of using Scrum in a wide variety of environments.
Facilitating Story Map workshop.
How to involve several types of stakeholders.
Backlog refinement with stakeholders and development team.
How to do effective Sprint Planning and Sprint Reviews.
How to get good and frequent feedback from stakeholders.
Collaborating with multiple Scrum teams.
---
THIS PRODUCT OWNER TRAINING IS FOR YOU IF:
You are a Product Owner, Product Manager, Scrum Master or Business Analysts looking for concrete tools you can implement the day after training in your company.
You have a career in Scrum or are in charge of product development (as Product Owner, Manager etc.) but have never had formal education or certified training.
You crave simple, systematized yet thorough knowledge about product development that will help you tackle hands-on your daily challenges.
You are in charge of product development (as Product Owner, Manager etc.) and want to enhance the quality of your work with your team.
You work in any industry and need to learn about an approach to product development that has a proven track record of working well with deep and strong hierarchies.
You work in product development and want to clearly understand and define your role in the Scrum process.
You are an executive, project manager or head of IT in search of a better and more modern framework for collaboration on product development.
You are in charge of hiring Scrum team members and want to gain a better understanding of the competencies needed for the jobs.
You want to network with Scrum practitioners from the region and connect with leading Scrum trainers.

SCRUM PRODUCT OWNER IS THE 5th MOST PROMISING JOB IN THE WORLD.

Scrum and Agile skills and competencies – Quick Reaction to Changing Needs, Faster Deployment, Better Flexibility, Transparency and Predictable Delivery, Predictable Costs and Scheduling – equip you for a changing job market and for jobs of the future.

More than 70% teams across IT industries in the world are practicing Scrum and Agile.

Scrum jobs are among the highest paying jobs across different industries.

More and more companies, across different sectors, are turning to agile frameworks – e.g., Amazon, Microsoft, Apple, Google, Nordeus, McKinsey, TomTom, eFront, Trizma, GoDaddy, Ericsson.

There is still no formal education in Scrum or Agile, so the best option is learning from the best in certified training courses.

An increasing number of job ads are starting to value competency and experience in Scrum and Agile – hundreds of thousands of openings globally and hundreds in the region currently listed just on LinkedIn.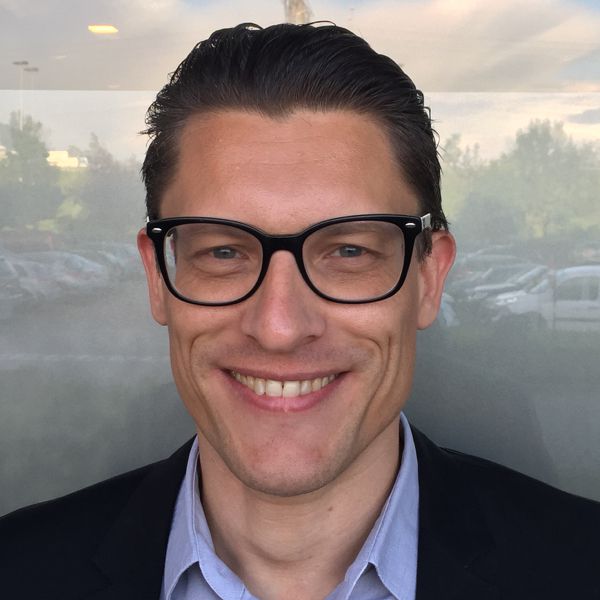 Marco Mulder
In the early days of Agile I was lucky to be part of a successful large-scale Agile product development company: OTI. It was an IBM subsidiary where we developed Eclipse, which became well-known software development environment. After that great experience with Agile as a software developer, I became one of the frontrunners of Scrum in The Netherlands. I regularly co-trained with Scrum founder Jeff Sutherland and co-founded the Dutch Scrum community NLScrum.
For more than a decade, as a Scrum coach and trainer I have had a positive impact on countless organizations: small start-ups, large companies and governmental organizations. Many people have told me that I not only helped to improve the speed and quality of the work at their organizations, but also their joy and sense of fulfillment at work.
I am a Certified Scrum Trainer (CST) and Certified Enterprise Coach (CEC). Besides my training and coaching experience, I have many years of hands-on experience as software developer and as Scrum Master.
Both days welcome at 8.30h. Course runs from 9h - 17h.
Mercure Belgrade Excelsior, Kneza Miloša 5
Besides one of the best trainings in the industry, you get:
Lunch, and coffee breaks.
Training by experienced Scrum Alliance Certified Instructors (CSTs).
Hands-on Activities, Group Discussions, Real-life examples.
Scrum Alliance Certification.
2 years Membership with Scrum Alliance.
Scrum Alliance approved courseware.
14–16 PDUs, and correspondingly 14–16 SEUs (varies according to the CST).
Lunch, and coffee breaks.
After successfully completing this course, participants will be entitled to take the online exam to obtain the Certified Scrum Product Owner certification from the Scrum Alliance, plus a two-year paid membership.



890 EUR +VAT
Early Bird

*Ends 10th October 2019.
990 EUR +VAT
Late Bird
*Ends 16th October 2019.
After registering with your contact information, you will receive a proforma invoice.
Reserve your seat now.
If you're interested or need some advice, feel free to contact us – our team of experienced Scrum professionals is keen to work with you on building an open, healthy and thriving Agile Humans community. Our email is team@agilehumans.city or you can call as at +381 65 3636792.