Jasmina Nikolić, Agile Coach and Professional
Agile innovation has revolutionized the tech industry and is now spreading to other industries beyond software including marketing, health, education and even government. Just a year ago, HBR released a series of articles titled The New Rules of Talent Management, arguing that Agile is transforming how organizations hire, develop, and manage their people.
In contrast to core agile transformations, HR seems to favor agile "lite" approach by applying the general principles without adopting all the tools from the tech world. However, some companies such as ING Bank has evolved people management towards genuine agility.
Agile started from the urge to uncover better ways of developing software and has, almost as a byproduct developed into dynamic shift in the way we approach the world of work. It was first encapsulated in 2001, as a set of binary and preferred values ​​in a document called The Agile Manifesto. 
Since then, a large number of agile manifestos have been designed for education, marketing and healthcare. HR has its own, too, with binary values ​​such as network over hierarchy, or ambition over obligation, where the items on the left are valued more than those on the right.
The Agile Manifesto actually sets out a frame for a new organizational culture and puts individuals and their interactions over processes and tools. In doing so, it recognizes that empiricism and organizational culture are more important to the organization's success than its rules or structure. 
Likewise, the value of being able as an organization to respond to change is fully apparent and articulated by agility. Planning was at the heart of human resources. Today, when speed and flexibility are new business currencies, many HR tasks change or become obsolete. 
So, what's changing?
First, the way people organize themselves into teams. In 1986 two Japanese professors described the practices of a number of successful manufacturing companies, such as Toyota, and used the rugby metaphor of Scrum to illustrate that a holistic, team approach, may better serve today's competitive requirements.

Second, Self-organized agile teams require different management or leadership styles. The companies that most effectively adopt agility invest in developing managers' coaching skills.

Third, when businesses adopted agile methods, they dropped the charade of trying to plan a year or more in advance. The first traditional HR practice to go is the annual performance appraisal. Frequent product delivery feedback loops required frequent performance feedback.

Fourth, compensation is changing as well. From early and frequent delivery to early and frequent feedback, to early and frequent pay adjustments. Furthermore, agile innovation focuses on creating a culture that inspires purpose and creativity, so compensation will promote that impact. 

Finally, HR teams are increasingly becoming cross-functional themselves, proper agile teams, relying heavily on technology to find and track candidates who are well suited to an agile work environment.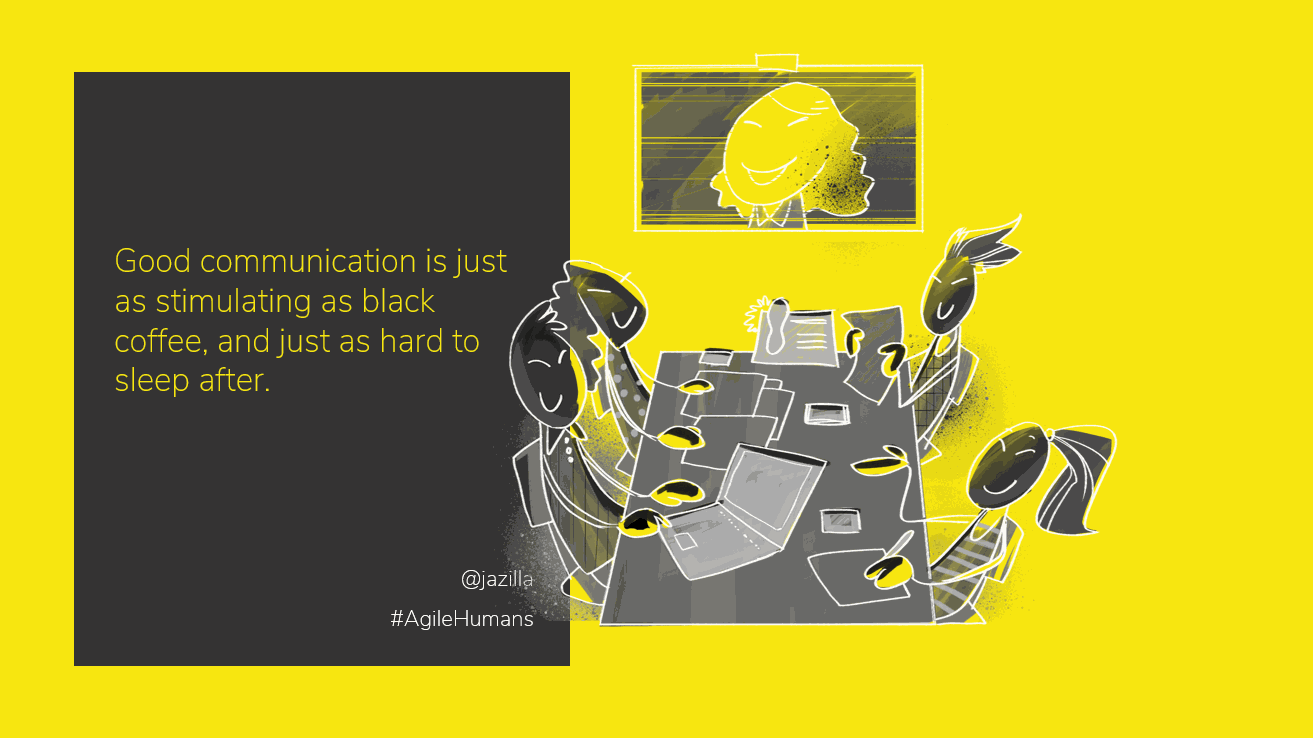 CONTINUOUS LEARNING IS A MUST
There are many new job titles on the market with specific skill sets, such as Scrum Masters, Product Owners and Agile Coaches. L&D have to be able to bring new skills into organizations more quickly. The biggest challenge is to identify the skills required for particular jobs. 
Continuous learning is a must: data analysis, machine learning, artificial data analysis and visualization, artificial intelligence and online learning methods. Modern HR teams (from IBM, Virgin Media, Capital One) are armed with data and this is a crucial development that allows HR teams to adapt strategies and transform operations.
Most importantly - the overall role of HR changes too. Historically, the field of HR heavily focused on compliance and operational support. While there are indeed HR teams that continue in that policing role of stereotype, the reality is that HR is rapidly becoming an integral Business Partner, focused on driving strategic business outcomes. 
Yes, compliance is necessary, but it's no longer the leading capability.
HR embraces the same Agile principles as the business and focuses on delivering value to external customers. 
Does the name HR have to change, too? The leading name alternative involves the word "people":  people team, people & culture, people operations. Some prefer variations of talent: talent & culture, talent operations. Others prefer human capital. 
Regardless of where we stand on the best name for the function, great HR has to be - transformative and agile in both function and nature. The titles in use currently don' t quite capture this emerging Zeitgeist.
New agile professional identities do have new names for Product and Process People, but no name for People People. Product Owners are people responsible for the ROI (Return on Investment). 
By analogy, we could have "organizational" Culture Owners, but we just don't have them yet, although WE DO KNOW THAT agile transformations are failing due to factors such as company culture being at odds with agile values, or, "my way or highway" managerial styles, or lack of education and development.
 Agile development, and pretty much everything else, is all about working with and alongside the ultimate reality we call HUMAN BEINGS. If there is one thing agile does well, it is this one - it puts INDIVIDUALS and INTERACTIONS not only over PROCESSES and TOOLS but also over PEOPLE and their TALENTS. It makes them TALK FACE-TO-FACE in concrete contexts around concrete issues. 
Big times for HR.